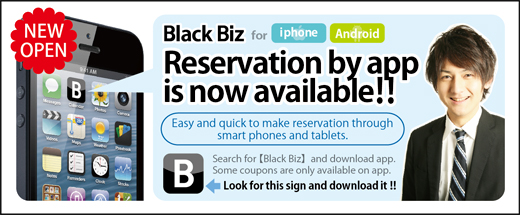 App for smart phones and tablets are now available!!





Both Android and iPhone Apps are released.


Apps look very nice. Please check it out.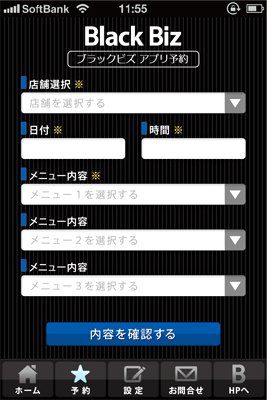 ※Image of the Apps.



●

For Android users ↓↓
Install Apps from Google Play♪
=GooglePlay=


http://bit.ly/UBhReI





●

For iPhone users ↓↓
Go to App Store and search for Black Biz♪

Making an appointment on our web site has been available long before but using Apps are much easier for you.
You don't need to open browser, this will save you a few minutes. Without feeling using the internet,
this new system is easy to make an appointment and that feels good!

We would like our valued customers and new customers to use this App to make your appointment.



We are looking forward to seeing you.